Wood and Composite Materials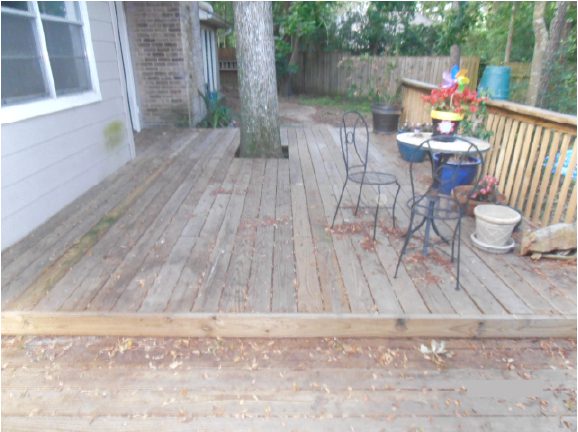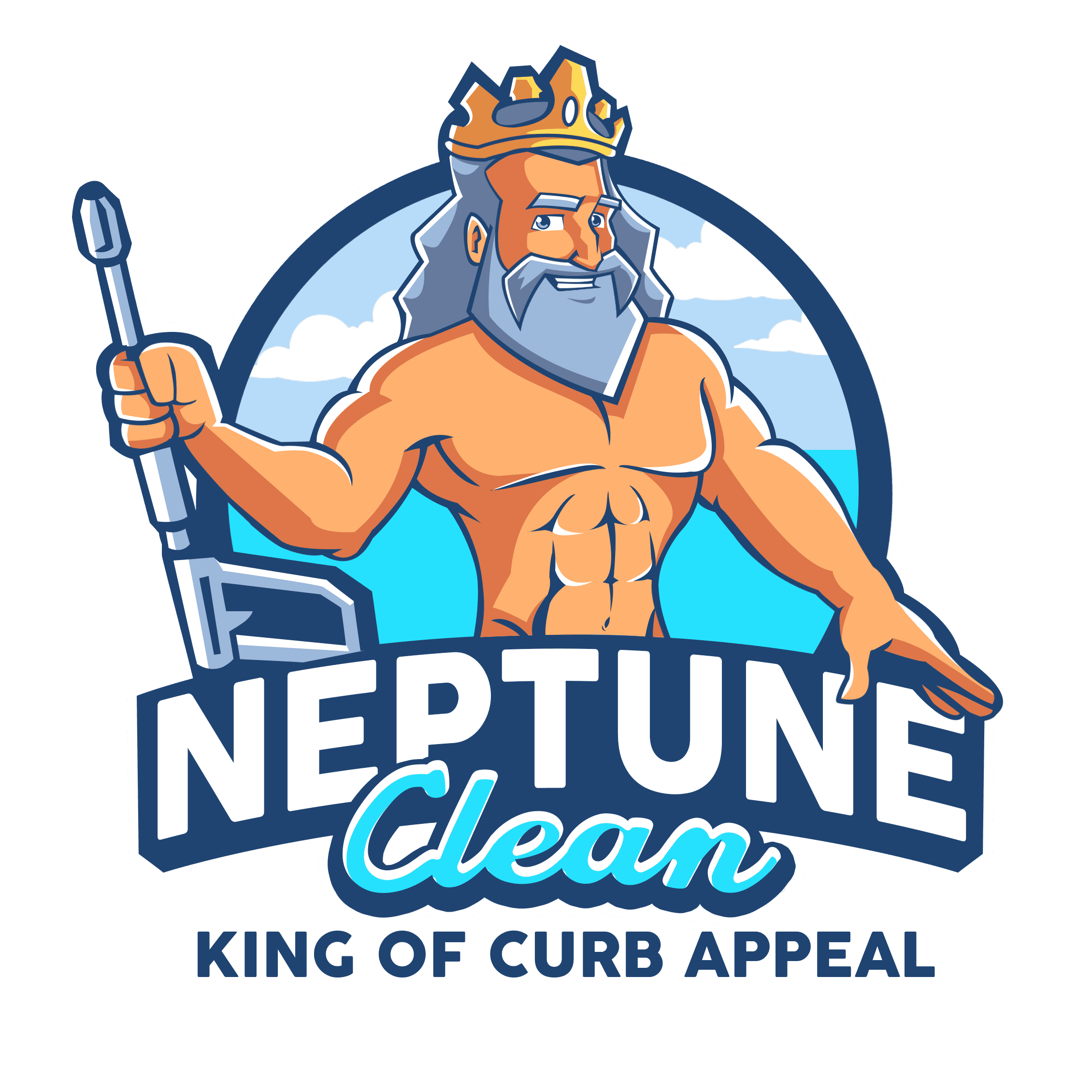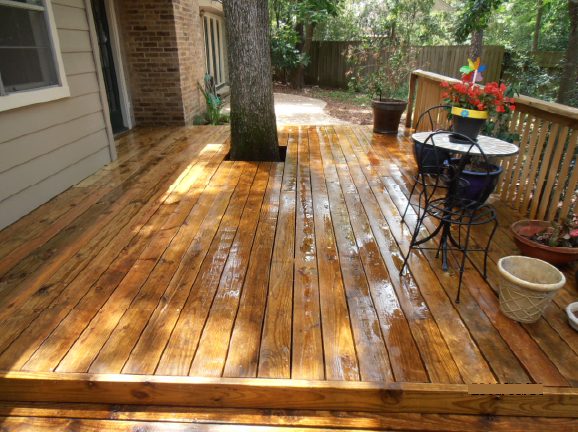 Deck and Fence Cleaning
Soft wash is the prefered method for cleaning exterior wood or composite material of your deck. We use special cleaners specifically made to remove mold, mildew, algae, and other organic stains from wood. Pressure washing a deck is not a good idea as it will damage the wood fibers. After the deck or fence cleaning, we apply a wood brightener to bring back the natural color of the wood prior to sealing. If you're ready to hit the reset button on your home's appearance, Call the King of Curb Appeal Today!
Soft Washing Works on Fences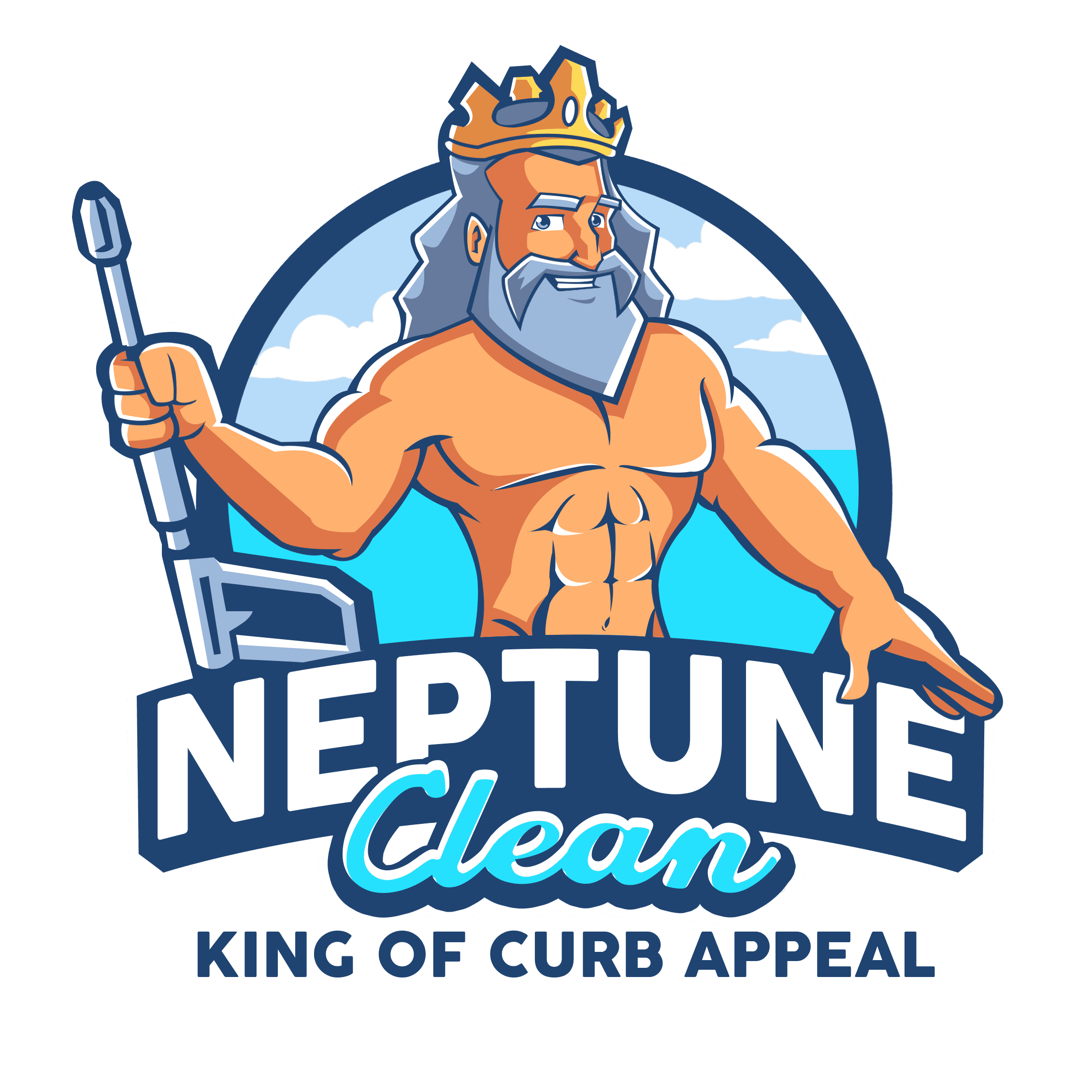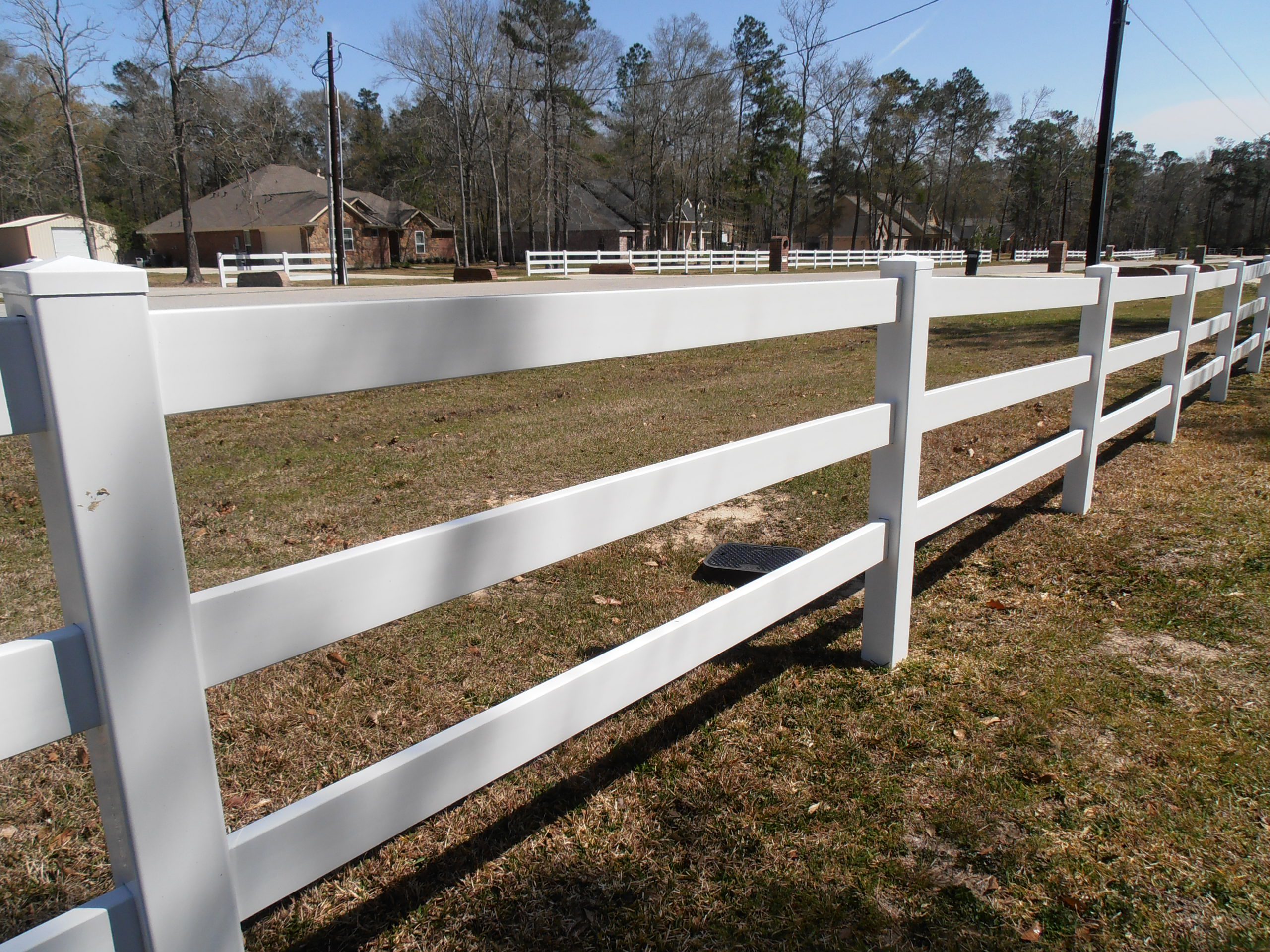 Our deck and fence cleaning Soft Wash process for vinyl fences is the same as our vinyl siding cleaning method. It's perfect for removing mold, mildew, algae, and other organic stains from vinyl fences. We make your decks and fences look new again!
The deck and fence cleaning process for wood is the same except that we use specially designed detergents that will not harm the wood fibers. Softwashing prevents any risk of damage to your fence's exterior and provides a better quality and longer lasting clean. We also take great care to hydrate any vegitation around your fences prior to the cleaning process. This ensure no harm will come to the grasses or other vegitation.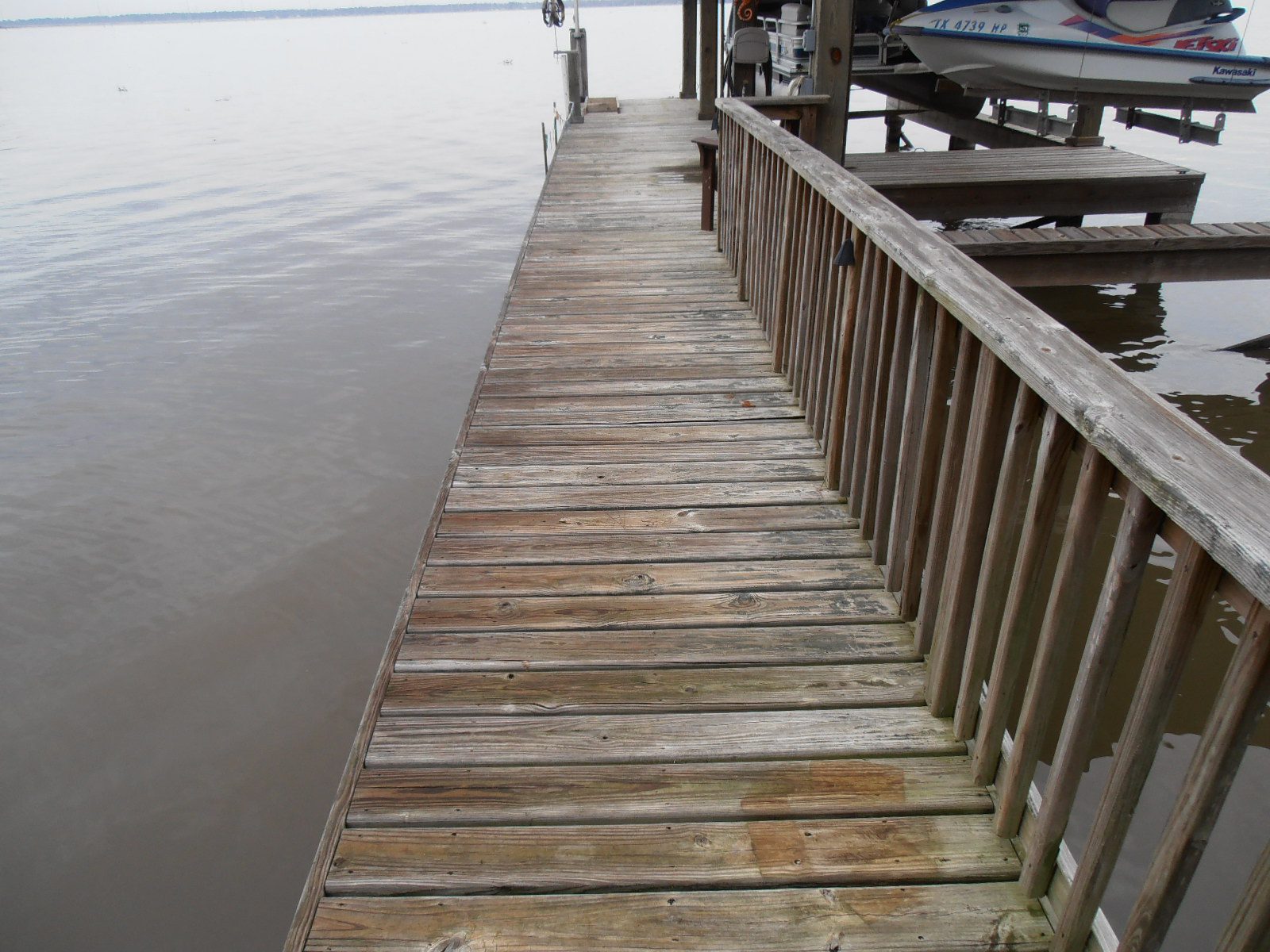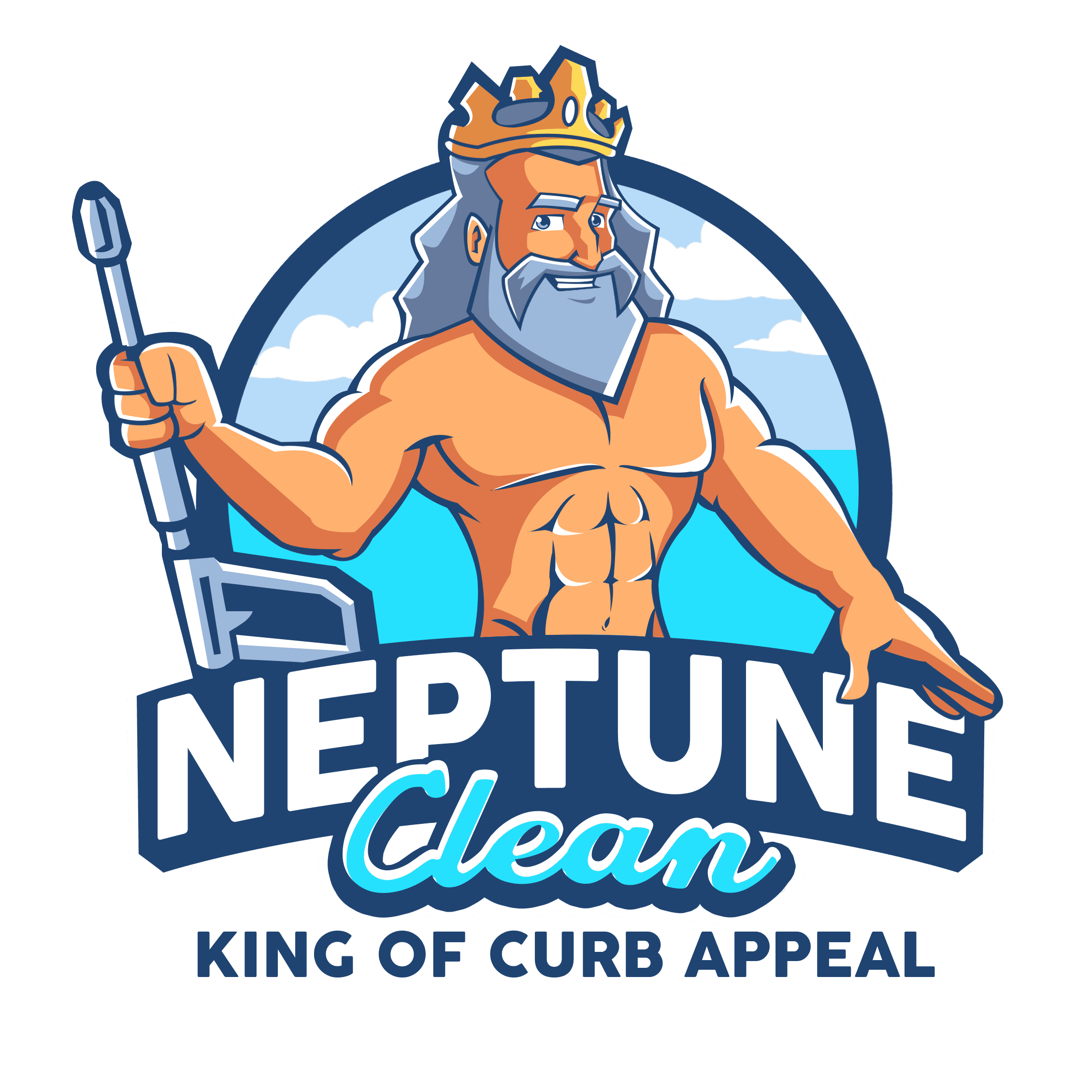 Wood or Wood-Polymers are both types of decking that can be cleaned using our soft wash method. Soft washing is again prefered over pressure washing for cleaning wood or composite decking. Even though these products are extremely durable, pressure washing can damage the fibers. Call Neptune Clean today
6 Tips for Deck and Fence Cleaning
If you have any kind of wooden surface around your home, chances are it needs cleaning from time to time. You can clean your decks and fences at any time of year, but some practices will help the wood last longer and look better than others. Pay attention to these six tips when cleaning your deck or fence, and they'll remain in good shape for many years to come. 
Ways To Clean Your Deck
Depending on what material your deck is made of you may need different cleaning supplies. Wood decks often benefit from oxygenated cleaners, whereas composite materials can be cleaned with a solution of water and sodium hypochlorite. If your deck is painted, always use mild cleaners (avoid anything abrasive). And check out these tips for how to get tough stains off wood decks. To keep your fence sparkling clean year-round, scrub it down with a mild all-purpose cleaner mixed with water. Better yet, push the easy button and call Neptune Clean to take care of this for you. 
Ways To Clean Your Fence
The most common method for deck and fence cleaning is by power washing. This should be done by professionals, but it can also be a DIY project that's relatively simple and straightforward. Depending upon how powerful your pressure washer is, be careful not to damage your wood's fibers using too much pressure. Your fencing will benefit from chemical cleaning once or twice per year, whether you do it yourself or hire Neptune Clean to do it for you. If your deck looks unsightly after years of weather exposure, chemical cleaning is recommended at least once every couple of years.
The Need to Protect Your Wood After Washing
Post deck and fence cleaning, it's important to protect it from drying out is to seal it. A good way to do that is by using a water-repellent wood sealer. Be sure to choose a formula that doesn't contain wax, which will cause your wood to look hazy when exposed to the elements.
How Often Should You Wash Your Deck and Fences? 
Here in Virginia, it's safe to say that you should wash them once a year, at least along the coast. Another reason for deck and fence cleaning is to prep it to be stained or sealed.
Different Types of Decks and Fences
Building materials for decks and fences can vary greatly these days and each requires a different cleaning method. Rather than risk permanent damage, call Neptune Clean for a free deck and fence cleaning estimate.
Instant Quotes Start Here!
The Best Pressure Washing Services in Virginia Beach
The Neptune Clean promise is to deliver the best pressure washing services in Virginia Beach and all of Hampton Roads Virginia. We are The King of Curb Appeal because we stand behind every job to ensure your home is as clean as possible. The climate here along the coast of Southeastern Virginia is damp and humid making it the perfect environment for mold, mildew and algae growth. Every year these microbial invaders attack our homes turning them green with algae or black with mold and mildew destroying the natural appearance of our homes.
Our safe soft wash cleaning method removes these stains and brings back the beauty of your homes appearance.  Power washing Virginia Beach concrete is just as important as your home's siding or roof so consider getting everything cleaned at once to multi-service discounts.
In addition to our wet humid climate, different kinds of trees will drop berries, leaves, or other flowers that stain your concrete. These unsightly black streaks discolor your driveway, walkways, sidewalks, siding, roofs and more ruining your home's appearance even further.
We've done extensive research to find the right cleaning solutions for each specific need. This means we know the active ingredients ensuring the most proper and safest use to protect your property, the environment, and our employees.
Neptune Clean LLC is a Service Disabled Veteran Owned Small Business (SDVOSB) guided by a set of core values that mirror the honor, courage, and commitment values gained while serving our great nation. We provide our services to you with the same level of attention to detail you'd expect from proud veteran.
We deliver power washing in Virginia Beach and all throughout Hampton Roads earning the nickname of King of Curb Appeal. Don't hesitate to call your Softwash Superhero to schedule your next house wash project. We sincerely take pride in making your home the cleanest in your neighborhood. 
If you're interested in learning more about pressure washing be sure to check out our blog. Click here to see our most Recent Articles.
Concrete cleaning best practices
If you're ready to have your house wash, roof cleaned, wood deck or fences restored, or power washing concrete, patio pavers and other hardscapes call Neptune Clean. If you'd like an instant quote, click this link and get an Instant Quote! You can't go wrong by hiring the best professional pressure washing services in all of Hampton Roads. Call us today! We offer military discounts so be sure to ask us.