House Wash Services
Neptune Clean soft wash services restores your homes natural curb appeal.
Get Quote
Soft Washing Vinyl Siding
Soft Washing Vinyl Siding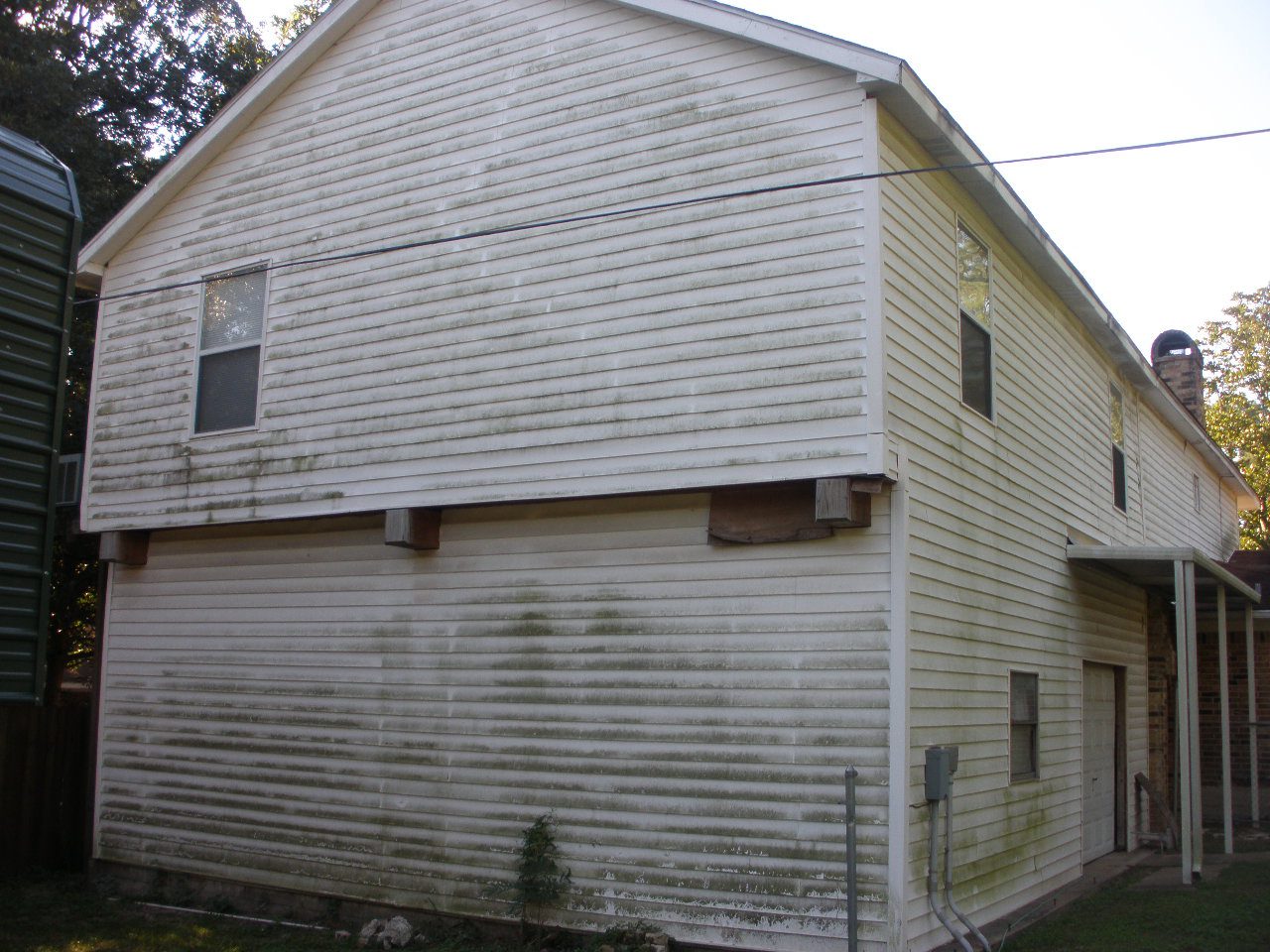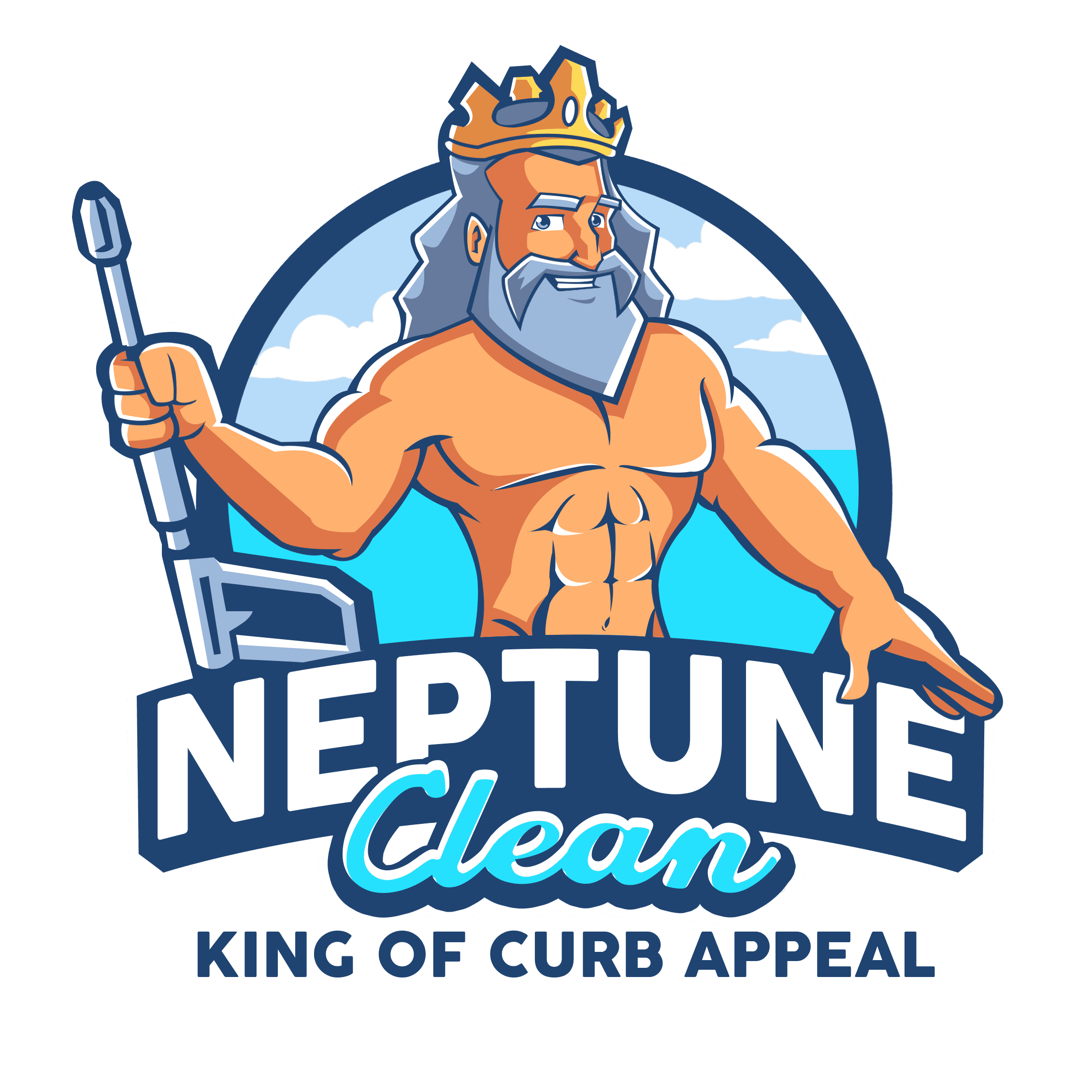 House Wash
When it comes to cleaning your home's exterior, soft wash is the prefered method for cleaning vinyl exterior walls, soffits, and fascia, of your home to remove mold, mildew, algae, and other organic stains. Soft wash is also great for other siding materials as well like masonry, cedar, cement board and more.
Our proprietary house wash blend of antimicrobial cleaners and surfactants do the job fast and last a long time. Our custom desgined house wash rig is built on a 2021 Ford F450 platform with a 12′ bed which allows us to do the job quickly, safely, and on time. If you're ready to hit the reset button on your home's appearance with a house wash treatment, Call the King of Curb Appeal Today!
Masonry: Brick, Stucco, or EFIS
Soft Washing Masonry Siding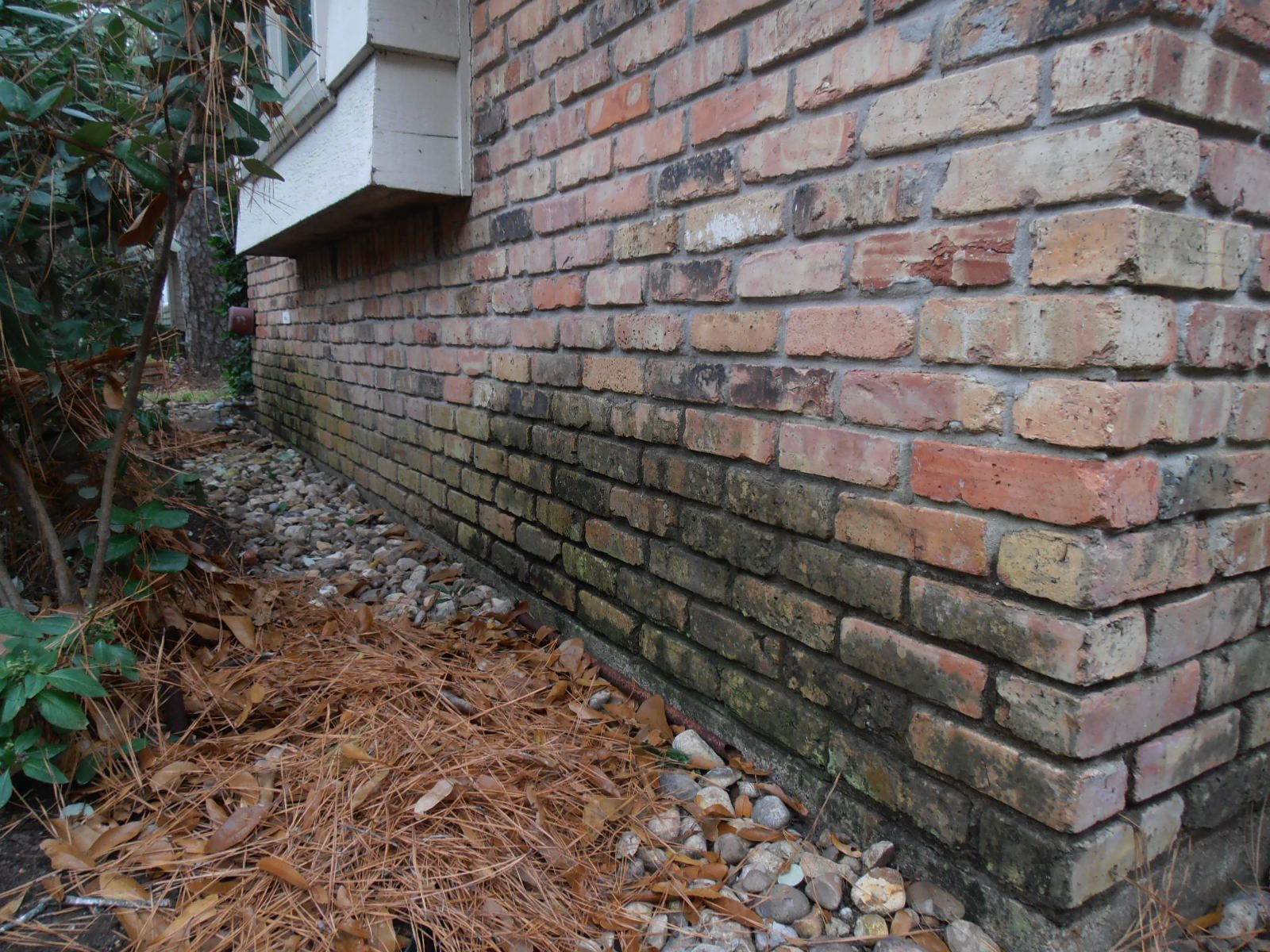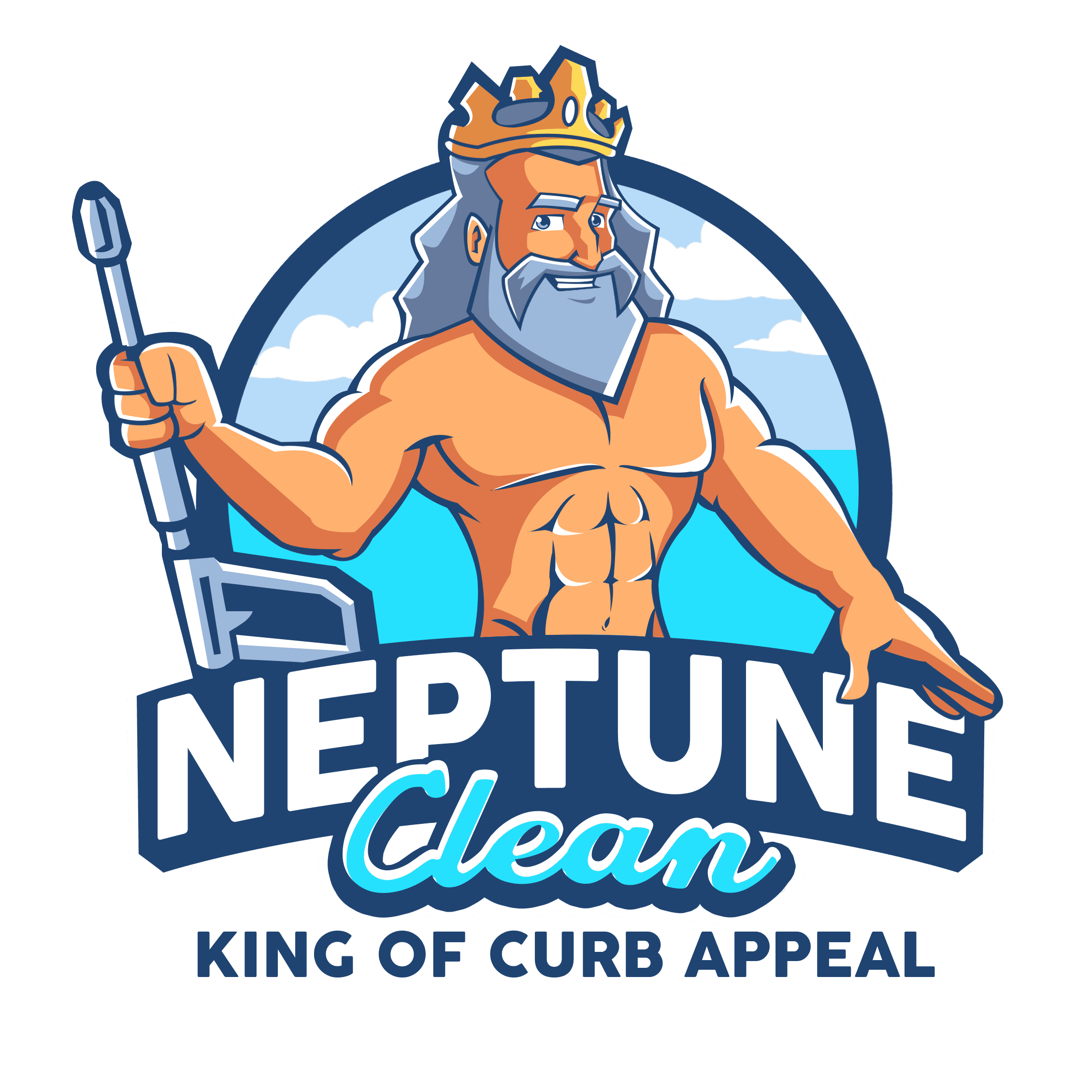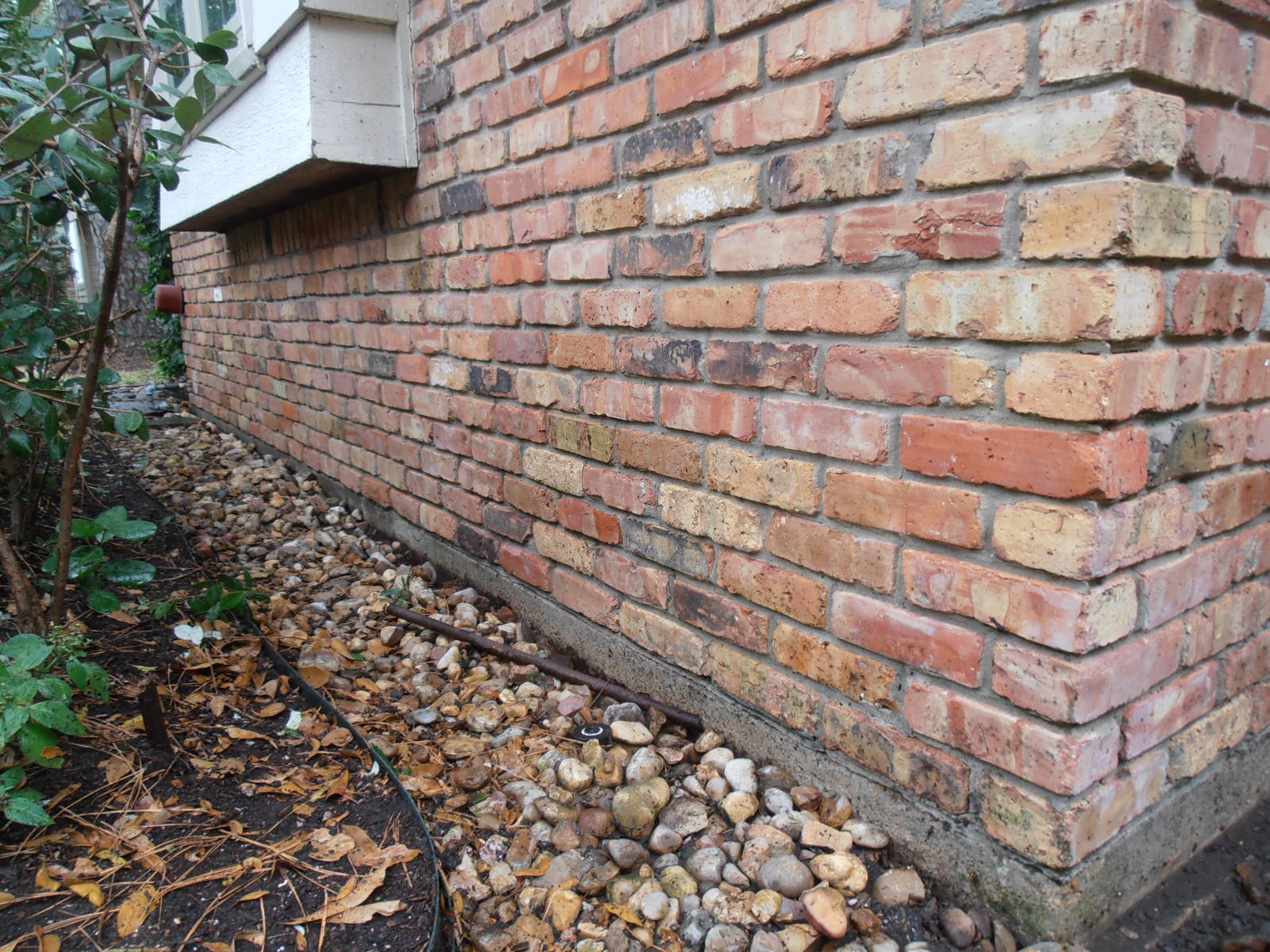 Contrary to what you might think, when cleaning exterior masonry of your home we will not use high pressure. Our Soft Wash cleaning method is modified slightly to remove mold, mildew, algae, and other organic stains for more porous materials such as brick, stucco, and EFIS. This prevents any risk of damage to your home's exterior and provides a better quality and longer lasting clean.
Soft Washing Composite Cladding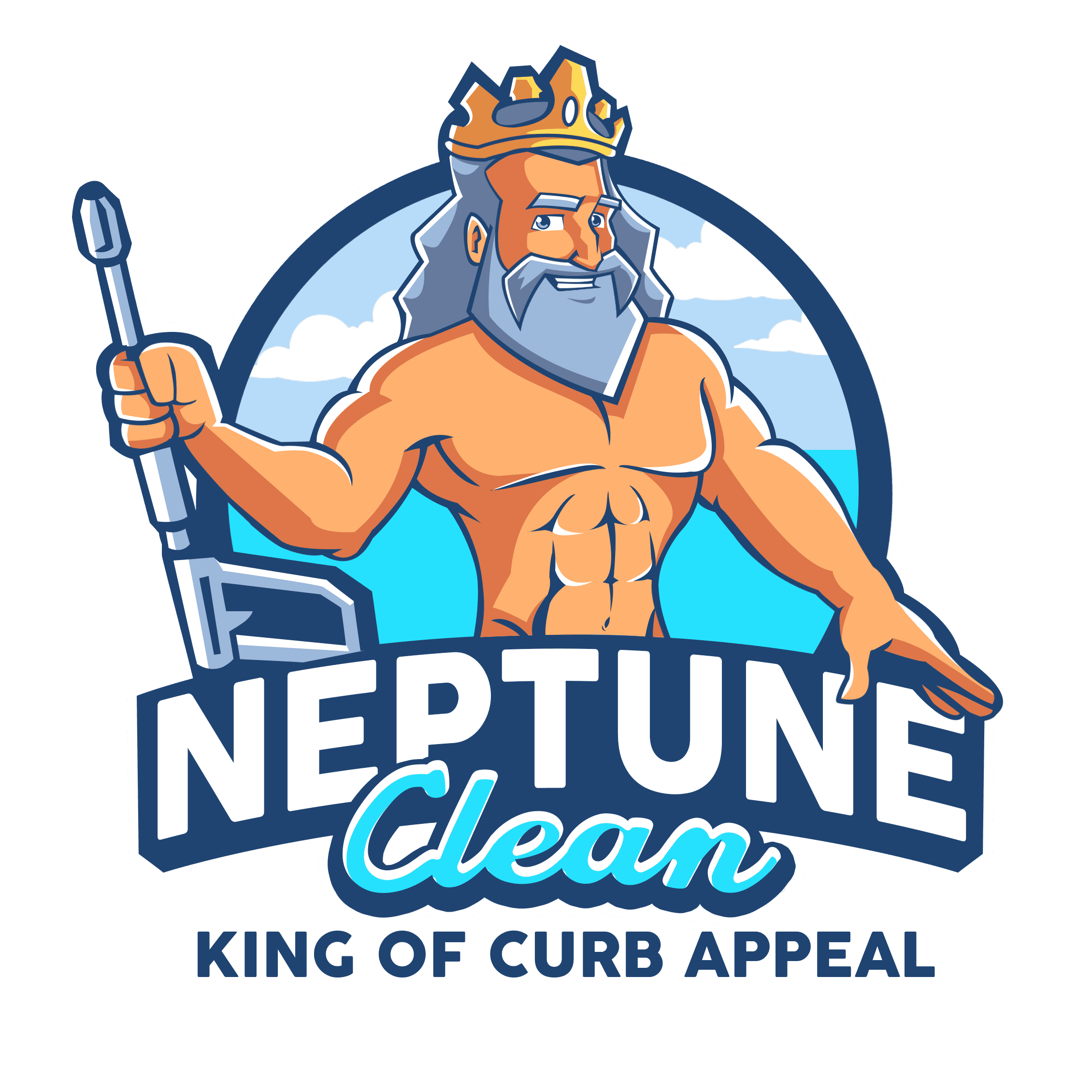 Our house wash detergent blend is very effective Wood-Polymers or Fiber-Cement which are both types of Composite Siding that can be cleaned using our soft wash method. Soft washing is again prefered over pressure washing for cleaning composite cladding like Hardi Plank or other wood composite manufacturers. Even though these products are extremely durable, pressure washing can damage the fibers. Lastly, these products have been known to oxidize over time. Oxidation is a failure of the finish and is not easily remedied. Call Neptune Clean today if you think your siding has oxidation.
Instant Quotes Start Here!
The Best Pressure Washing Services in Virginia Beach
The Neptune Clean promise is to deliver the best pressure washing services in Virginia Beach and all of Hampton Roads Virginia. We are The King of Curb Appeal because we stand behind every job to ensure your home is as clean as possible. The climate here along the coast of Southeastern Virginia is damp and humid making it the perfect environment for mold, mildew and algae growth. Every year these microbial invaders attack our homes turning them green with algae or black with mold and mildew destroying the natural appearance of our homes.
Our safe soft wash cleaning method removes these stains and brings back the beauty of your homes appearance.  Power washing Virginia Beach concrete is just as important as your home's siding or roof so consider getting everything cleaned at once to multi-service discounts.
In addition to our wet humid climate, different kinds of trees will drop berries, leaves, or other flowers that stain your concrete. These unsightly black streaks discolor your driveway, walkways, sidewalks, siding, roofs and more ruining your home's appearance even further.
We've done extensive research to find the right cleaning solutions for each specific need. This means we know the active ingredients ensuring the most proper and safest use to protect your property, the environment, and our employees.
Neptune Clean LLC is a Service Disabled Veteran Owned Small Business (SDVOSB) guided by a set of core values that mirror the honor, courage, and commitment values gained while serving our great nation. We provide our services to you with the same level of attention to detail you'd expect from proud veteran.
We deliver power washing in Virginia Beach and all throughout Hampton Roads earning the nickname of King of Curb Appeal. Don't hesitate to call your Softwash Superhero to schedule your next house wash project. We sincerely take pride in making your home the cleanest in your neighborhood. 
If you're interested in learning more about pressure washing be sure to check out our blog. Click here to see our most Recent Articles.
Concrete cleaning best practices
If you're ready to have your house wash, roof cleaned, wood deck or fences restored, or power washing concrete, patio pavers and other hardscapes call Neptune Clean. If you'd like an instant quote, click this link and get an Instant Quote! You can't go wrong by hiring the best professional pressure washing services in all of Hampton Roads. Call us today! We offer military discounts so be sure to ask us.