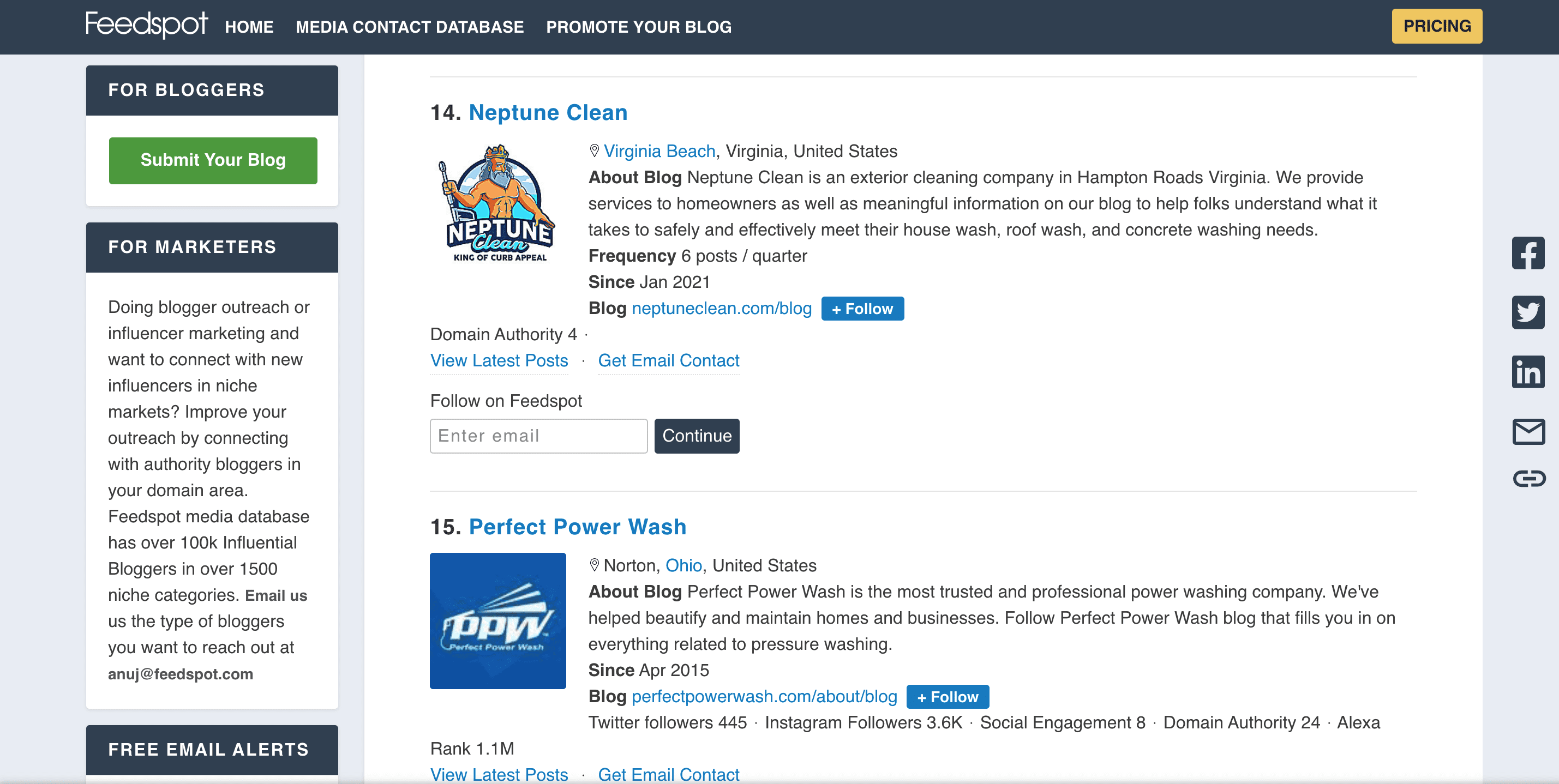 Ever wonder "Who's the best pressure washing company near me"? Neptune Clean Blog has been included in Feedspot's Top 30 Pressure Washing Blogs on the web. We're honored Feedspot has taken the time to review our articles and include us in their top 30 Pressure Washing Blogs. We created our blog to deliver meaningful content that helps homeowners understand what it takes to keep their home clean even if that means helping them do it themselves.
Our goal is to provide information that is based in fact without marketing spin designed to help us get new customers. When you type the question, "best pressure washing service near me" into a search engine, we strive to be your 1st choice. If you noticed, our blog post titles mostly begin with a question and the article is written to answer that question in the most effective and factual way possible. Check out one of our informational block post here. If a homeowner learns enough from one of our articles to help them clean their own home, that's OK with us. We just want them to get great results and be safe.
Who's The Best Pressure Washing Company Near Me?
Because pressure washers can be dangerous, so one of the most important things we always try to convey about running a pressure washing business is to do no harm to ourselves or our customers' homes and landscaping. A DIY homeowner needs to understand the same thing.
Water under pressures of up to 4000 PSI can do some real damage to skin. Worst case it can literally cut off someone's finger if used improperly. The cleaners we use are safe for the environment but if used improperly, they can destroy plants or grass. The last thing we want is for a DIY homeowner to do is have a clean home and dead, brown grass because they used a cleaner in the wrong way.
I feel that's why Feedspot put Neptune Clean in their top 30. For Neptune Clean, it's always been about serving people, not about making profits. If you help enough other people get what they want, you'll always get what you want.
Call Neptune Clean today: 757-384-0411