Make Pipe Storage Rack for Pressure Washing Truck
Maker Pipe to the rescue! Last year I made the decision to take Neptune Clean to the next level with the purchase of a beastly Ford F450 with a twelve-foot flatbed. Since this truck can carry about 16,000 pounds of cargo, it allowed us to upgrade our equipment and install a much larger water tank, SH tank, and batch mix tank. I've still got m
The first thing that needed to be done was to install a ladder rack prior to mounting all the pressure washing gear. Since the pressure washing season was in full swing when I purchased the truck, there wasn't much time to fabricate anything else that it needed. Frankly, there wasn't any money left to pay for welders or the metal they would need to customize it further anyway.
Fast-forward to the winter of 2022. During the off-season I wanted do maintenance, make some additional upgrades, and organize the rig for efficiency. Building a rack to take advantage of the vertical space on my truck my goal. Since the cost of metal is on the rise in a big way I and I don't know how to weld, searched for an alternative and came across Make Pipe.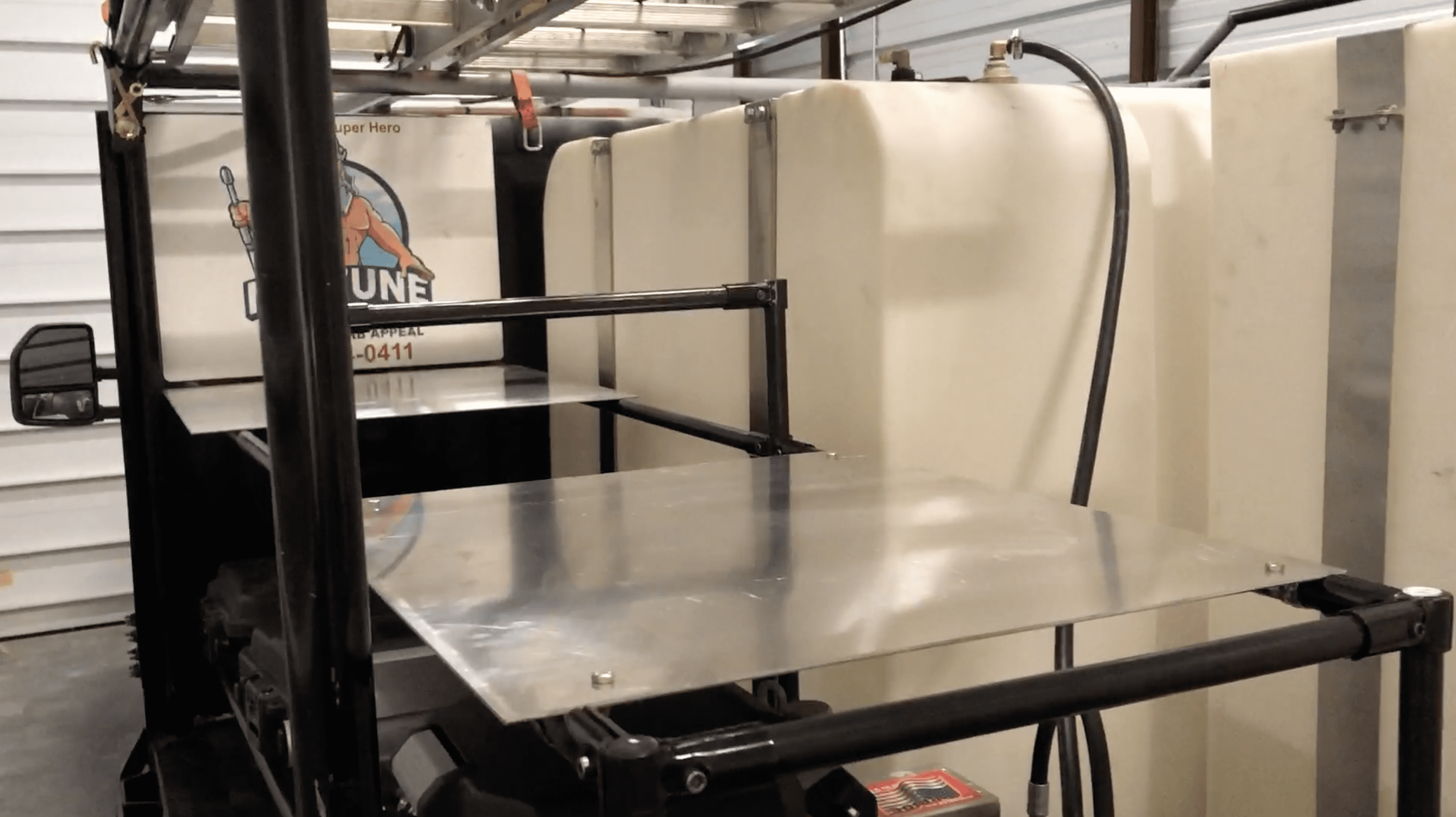 Maker Pipe Entrepreneurial Journey (Short Version)
A husband-and-wife team set off on an entrepreneurial journey born from a desire to find strong, convenient, and affordable ways to build furniture and other things to use in their home. A great place to look for inspiration sit the maker community. The maker community is a fun one to be a part of with lots of support and idea sharing.
After some ideation and experimentation, the couple begin with one basic connector. This connector was their minimum viable product necessary to begin testing the waters, with their target market. The idea was to pair the connectors with inexpensive electrical conduit as it's readily available pretty much everywhere, strong, affordable, and transportable.
 The response they got to the product lead to a Kickstarter campaign in 2015. It wasn't an instant success but with perseverance and some creativity they funded the second Kickstarter round in 2016 in just 6 hours. Pretty cool if you ask me. I love an entrepreneurial success story.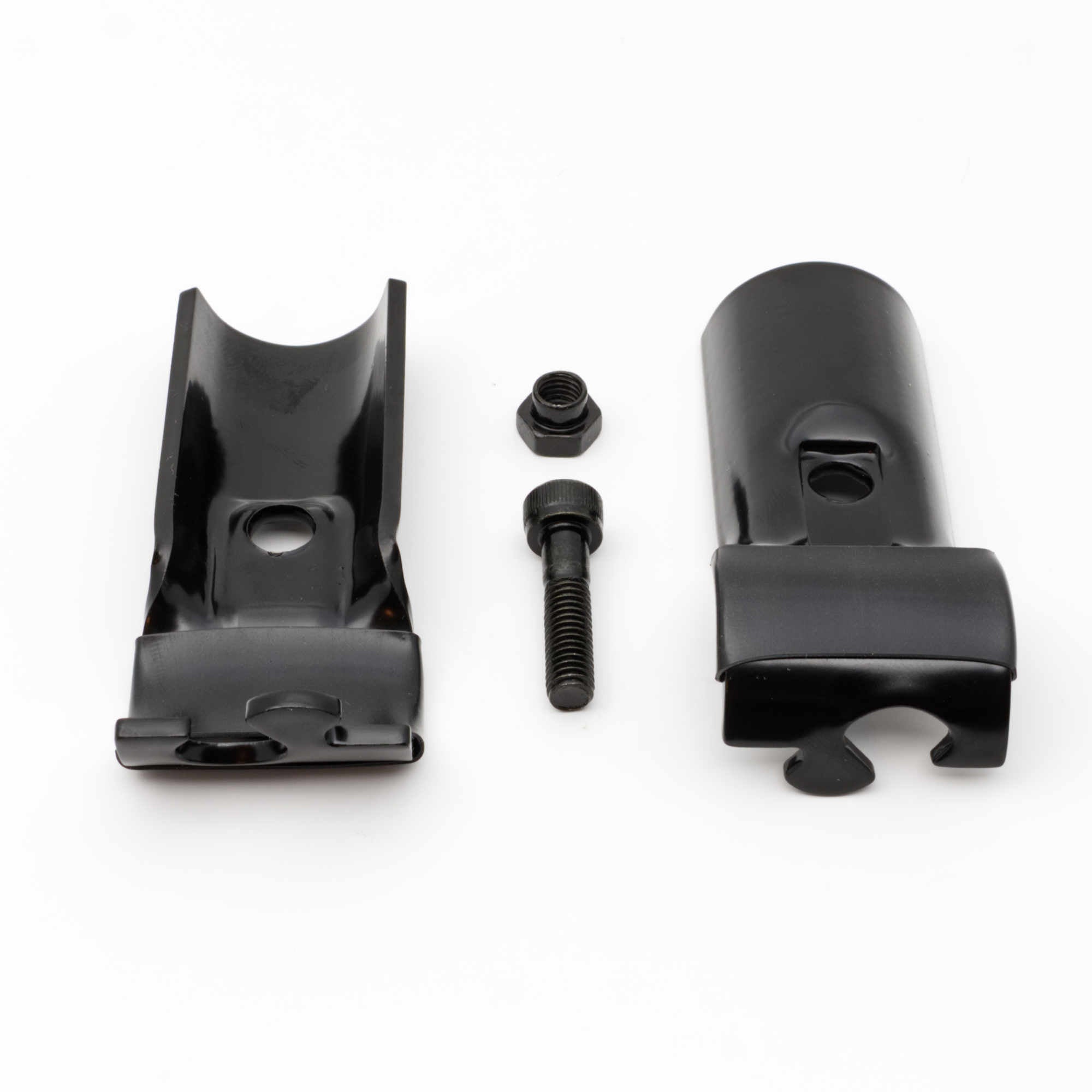 Maker Pipe storage rack project
Getting back to my Maker Pipe storage rack project. Since I'm no stranger to the maker community, I engaged my woodworking skills to design and build my new storage rack. It had to be strong enough to hold a 13-gallon fuel tank above my 8 gallon per minute pressure washer. It also needed to support a surface cleaner and provide storage for bottles of cleaner we carry on the truck.
The Make Pipe storage rack design is simple and I'm very impressed with how strong it has turned out. I added a couple of 45-degree connectors to provide lateral support and hard-tied it into the bed of the truck as well as the vertical bulkhead some-times known as the headache rack. I have no doubt it's going to stand up to the stress of a professional pressure washing operation. It also looks great!
I opted for the black vinyl connectors and wrapped each pipe with black shrink-wrap that is offered on the Maker Pipe website. The black finish blends in perfectly with the painted flatbed and ladder rack. I added a bar to hold the pressure washing surface cleaner in place as well as a bungee cord. Two closable storage bins hold the cleaners and fit perfectly into the space below the surface cleaner. I couldn't be happier with the way it turned out. If you have a project you'd like to make, look at the Maker Pipe.