Should You Have Gutter Guards Installation?
I guess that depends upon whether you like to get on a ladder to remove the leaves constantly filling your gutters. In the fall, here in costal Virginia, gutters need to be cleared out every 4 weeks if not sooner to keep them from getting clogged and overflowing. Worst case, water can back up into your fascia boards and soffit. 
Once they get clogged and it begins to rain, the problems begin to compound. Debris keeps water from reaching the downspouts and forces it into areas you don't want water.
In a perfect world I'd have to say yes, you need gutter guards installation. The main reason for having clean gutters is prevention of serious damage from to rot. Getting on a ladder multiple times a year is not only annoying it's dangerous. Ladder fall injuries are in the top 3 reasons for emergency room visits.
Clogged gutters can cause water to backup and drain into your eaves. The water has nowhere to go and sits for extended periods of time. This moisture causes fascia boards or eaves to rot. In extreme cases, water may find its way into the walls of your home causing mildew or worse, mold inside your walls.
The Best Gutter Guards Not Found in Home Stores!
Don't rely on the inferior products you find at the big box home stores. I'm not discouraging my DIY capable homeowners from attempting the installation themselves. The problem is that I have not found one retail to consumer quality gutter guards that are effective. The best gutter guards installation are going to be sold to contractors by wholesale building suppliers. You might find better quality gutter covers on Amazon but I'd do some heavy research into the reviews before sinking hundreds of dollars based on faith.
If you need some gutters cleaned or like to push the easy button and install gutter guards and never worry about cleaning gutters again, push the easy-button and call Neptune Clean! Click here to read a homeowners advice on gutter guards?
Do you know how many linear feet of gutters you have? If so click here to get an Instant Quote!
Call or Text Neptune Clean Today! 757-384-0411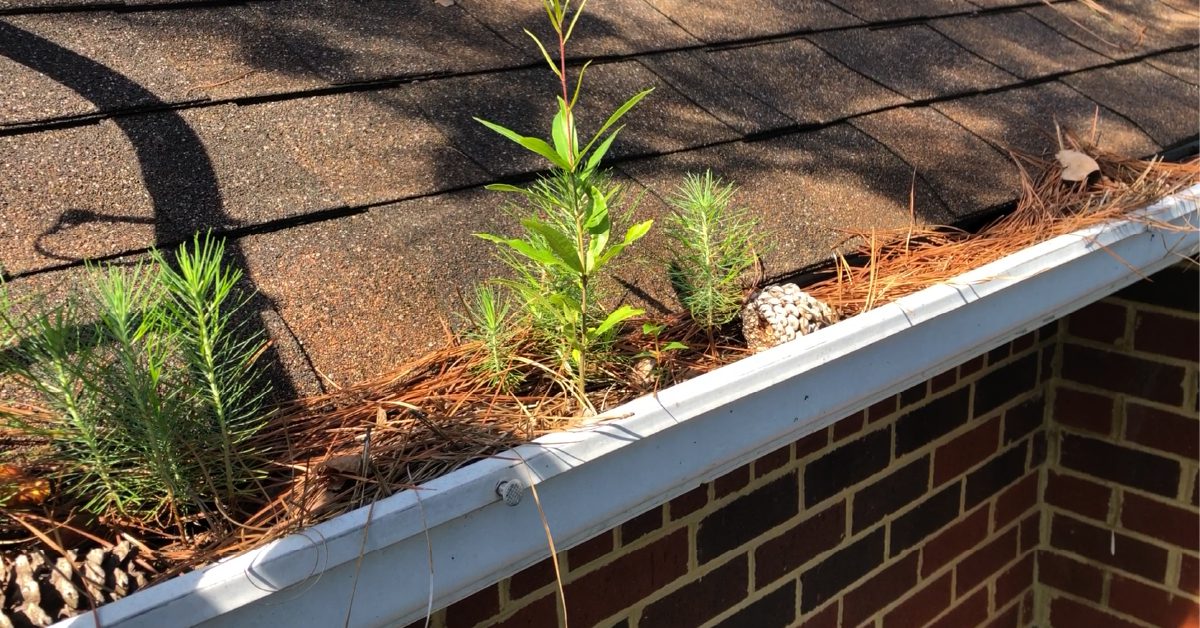 Gutter Guards Installation
Don't let this happen to your home! Click here for more information on gutter guard installation